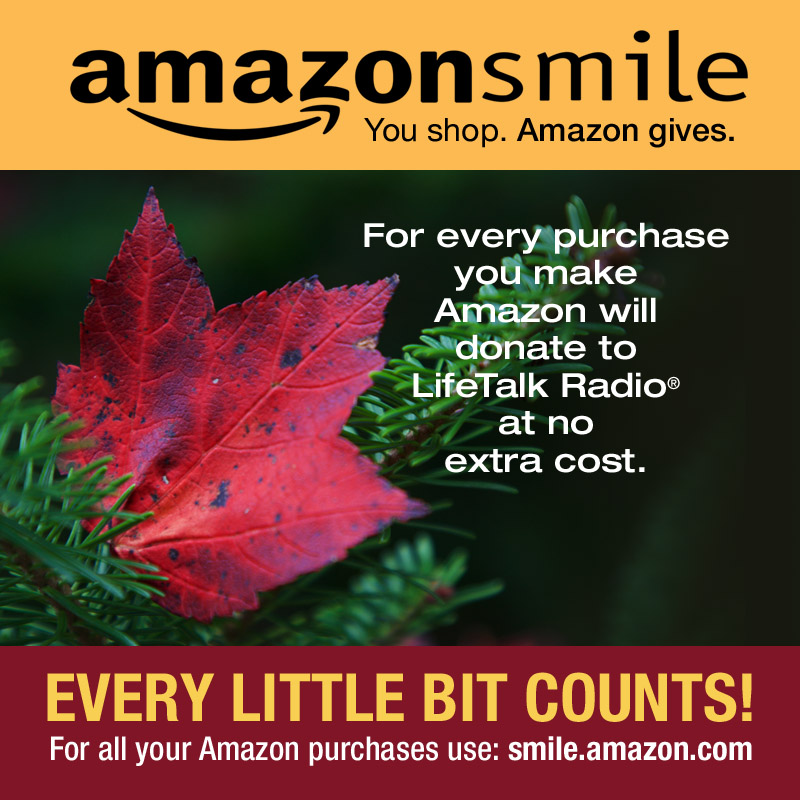 Amazon Smile Article
Getting ready for holiday shopping on Amazon? Your orders can help support LifeTalk at no extra cost to you. Amazon will give a donation to the charity of your choice when you order at: smile.amazon.com.
When shopping at Amazon, click the accounts tab and scroll to: "Your Amazon Smiles". Then click on "change charity" and type "LifeTalk Radio" in the search box.
After that, for every purchase you make, Amazon will donate to LifeTalk Radio. Remember to order at: smile.amazon.com, and bookmark that page for future orders. Every little bit counts, and it makes a big difference for LifeTalk Radio. Thank you!