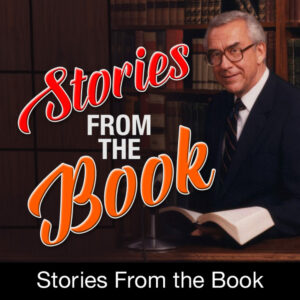 Show Times
Timezone
:
EST
[UTC-5]
Sat:
About the Show
The HMS Richards Jr "Stories from the Book" radio program is a beloved series that brings the timeless stories of the Bible to life for children. Formerly known as "Family Day," this program is specifically designed to captivate the hearts and minds of young listeners.
Hosted by the late H.M.S. Richards Jr., a remarkable individual who overcame a stuttering handicap, this program combines captivating storytelling, interactive discussions, and delightful music to create a memorable experience for children. Richards Jr.'s warm and engaging style of narration makes the biblical stories relatable and engaging, capturing the attention of young listeners and inspiring their imagination.
Each episode of Stories from the Book focuses on a specific Bible story, introducing children to the characters, events, and teachings within. The program aims to impart timeless moral and spiritual lessons, encouraging children to apply these principles to their own lives. The stories are presented in a manner that is age-appropriate, ensuring that children can understand and connect with the messages conveyed.
Stories from the Book is a treasure trove of biblical wisdom and storytelling that continues the legacy of H.M.S. Richards Jr., whose dedication to sharing the message of hope and faith through radio has impacted countless lives.