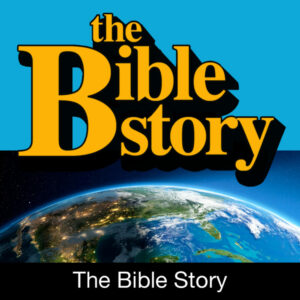 Show Times
Timezone
:
EST
[UTC-5]
Sat:
About the Show
"The Bible Story" by Arthur Maxwell is a captivating and comprehensive radio program that brings the timeless narratives of the Bible to life for primary school-aged children. With meticulous research and a deep understanding of children's needs, this program provides hours of educational and pleasurable listening, making it a valuable resource for young learners.
As one of the most extensively researched children's Bible stories available, "The Bible Story" covers a wide range of topics and stories from Genesis to Revelation. Each episode takes listeners on a journey through the biblical narratives, presenting the stories in a captivating and engaging manner that resonates with children today. From the stories of creation and the patriarchs to the miracles of Jesus and the early church, this program presents the Bible as a living and relevant text that speaks to the challenges children face in the modern world.
"The Bible Story" is enjoyed by children, families, and leaders of all religious persuasions, as it transcends denominational boundaries and focuses on the universal values and teachings found within the Bible. It offers a platform for children to learn about faith, moral values, and important life lessons in an accessible and age-appropriate way.
With over 400 stories, "The Bible Story" is a treasure trove of biblical narratives, providing a comprehensive overview of the entire Bible. Listeners can expect to be captivated by the stories, characters, and teachings that have shaped cultures and civilizations for centuries.
Whether children are listening independently, with their families, or in group settings, "The Bible Story" is a trusted companion that nurtures their understanding of the Bible and helps them build a solid foundation of faith. It is a program that not only educates but also entertains, making the stories of the Bible come alive and leaving a lasting impact on the hearts and minds of young listeners.